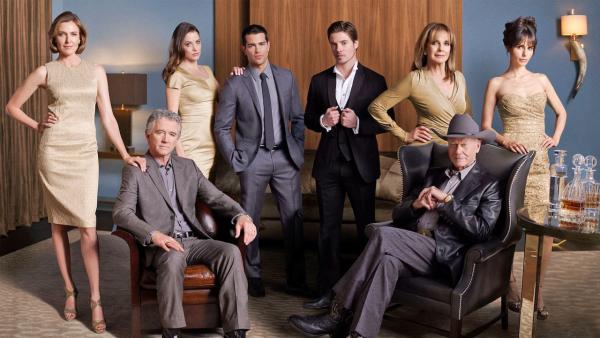 Larry Hagman and Patrick Duffy recreated their iconic roles form the original "Dallas" in the TNT reboot.
The Ewing family saga continues. TNT announced on Tuesday that its drama series "Dallas" has been renewed for a third season.
"Dallas has built a passionately loyal following with its expertly woven storylines, clever twists and turns, and numerous outstanding performances by a cast that spans generations," said Michael Wright, president, head of programming for TNT, TBS and TCM said in a press release.
Larry Hagman had originally starred as oil tycoon and Ewing patriarch J.R. Ewing on the original "Dallas" nighttime soap, which aired for 14 seasons on CBS from 1978-1991. He then returned to the role for the TNT series until his death from cancer last November at the age of 81. J.R.'s brother Bobby, played by Patrick Duffy, has since stepped in as the show's main character. Some had questioned if the show would continue after Hagman's death, especially since the ratings had dipped in season 2.
"Although we said goodbye to Larry Hagman and his iconic character J.R. Ewing this year, Dallas has many more stories left to tell, and the Ewing clan will continue to honor J.R.'s memory by keeping its audience surprised and delighted."
TNT has ordered 15 new episodes for the third season of "Dallas," with the drama expected to return in early 2014.
---